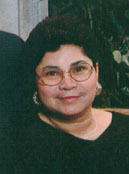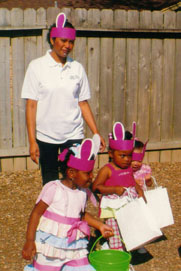 Carolina Barrios, Marina Villegas, Jessica Librado
Our readers write from Texas
(Thank you to teacher Jacklyn Ross, Lone Star College, Houston, Texas, for sending stories from the following students: Carolina Barrios, Jessica Librado, Jose Alonso Rivas, Maria Torres, and Marina Villegas. Stories by Maria and Jose were in the November/December issue.)
The best event in my life
by Marina Villegas
My name is Marina Villegas. I'm from Guatemala. I want to talk about an event in my life that I will never forgot. I was eight years old when I attended elementary school. I remember my Godmother celebrated my birthday. She owned a boutique and gave my five dresses as a gift. When I went back to school, I wore a new dress every day. All the students in my classroom were looking at me and I was so happy. At that moment I felt very important. Whenever I remember this event in my life I feel emotional. I'm a student at Lone Star College and my teacher is Jacklyn Ross.
My story
by Jessica Librado
My name is Jessica Librado. I am very happy to be able to share a little of my life with your readers. I am not married. I studied to be a nurse and I graduated in the year of 2007. In that same year I decided to come to Houston to see my family again after three years. After a few months of living here, I realized that it is very important to speak English. I decided to look for a place where I could learn it, and Lone Star College was the place. I registered for ESL classes. After the first semester I began to work in Day Care. My job started off a little difficult because no one spoke Spanish. This motivated me to continue taking my ESL classes. As of today, I have been working at the Day Care for one year and I have already obtained one of my goals. I still need a little more English to obtain another goal and that is to get my GED. I would like to give thanks to two special teachers who encouraged my life, Mr. Rodrigo Rodriquez at Greenspoint/Lone Star College and my present teacher Mrs. Jacklyn Ross at Lone Star College. Without them I would have not managed to learn English.
Toluca, the beautiful
by Carolina Barrios
My name is Carolina Barrios. I am from Toluca, Mexico. It is a beautiful place to live. I live in Houston, Texas now, but the weather here reminds me of my beautiful Toluca. My country became independent from Spain on September 16, 1810. I was very happy to celebrate this glorious anniversary of Independence Day for my country. It is beautiful because people celebrate Independence Day with family and friends. They all enjoy the different kinds of food, games, pyrotechnics, mariachis, tequila, music, dance and many, many good things. My teacher's name is Jacklyn Ross. I'm enrolled at Lone Star College from 6 p.m. to 9 p.m. Tuesday and Thursday.