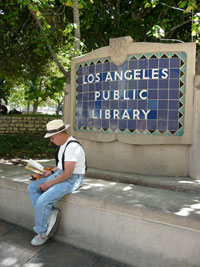 "We love your publication! Thank you for being part of our adult literacy programs." --The Sonoma County Library Adult Literacy Program
Easy English Times supports library and other literacy projects. Literacy projects sponsored by churches, non-profit organizations and community centers, for example, subscribe. In addition to being used in classrooms, the paper is used by tutors in individual or group settings and can be used for self-study.
We are happy to be a resource for tutors. Our handout on how to use any newspaper is useful for teachers and tutors. How to use a newspaper.
Tutors may contact us at easyenglish@aol.com for questions on how to use the newspaper.
We are happy to publish student writing and photos submitted by tutors.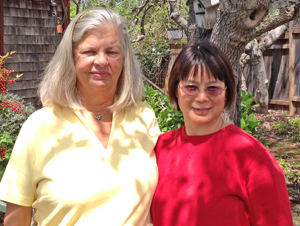 Above, Tutor Laura Owens and her student Shuying of the Sonoma County Library Adult Literacy Project.